A cute smile, shining eyes, little hands, and tiny feet are what you must be waiting to see, isn't it? Pregnancy is a beautiful experience with every moment being special in its way, especially for the mother. This is the time when a woman needs extra care, healthy food, and a balanced lifestyle. Even a little bit of overdoing something can instantly them feel uneasy.
Why is a Healthy Diet Essential During Pregnancy?
During pregnancy, the pregnant body goes through the process of creating a human being. The process requires more food, more energy, more oxygen, and rest. A pregnant woman needs to remain active and eat protein and fibre-rich food. Eating right helps in gaining adequate weight and getting the energy that you will at the time of delivery.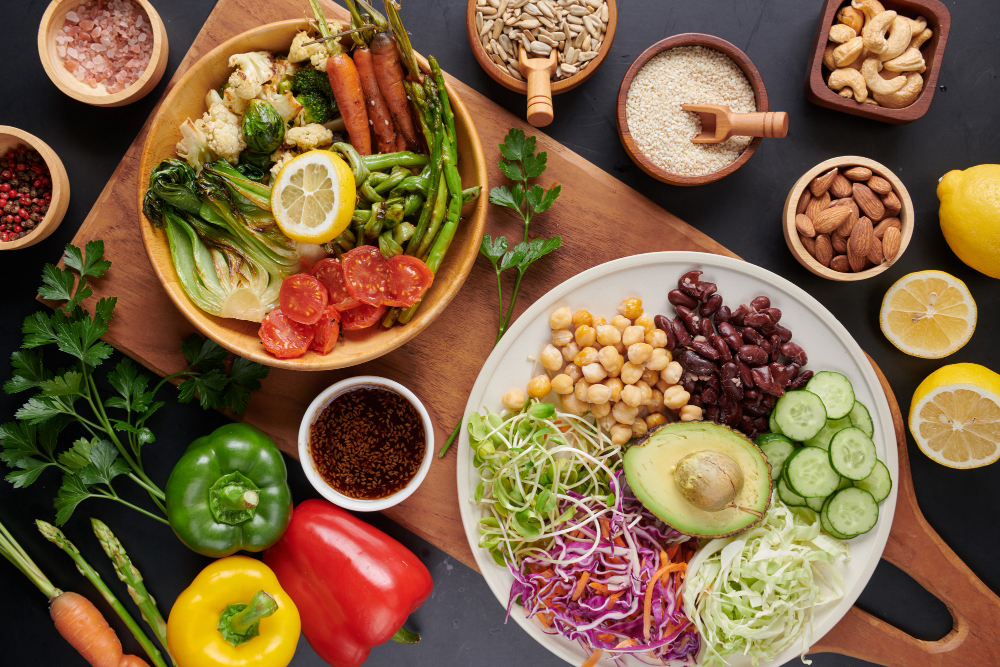 Meanwhile, the kidneys make more erythropoietin, a hormone that increases red blood cell production. The kidneys also keep extra water and salt rather than filtering it out into urine to build up the volume of the blood. A pregnant woman's blood volume increases by 50 percent or more. But it's also a bit diluted because it only has 25 percent more red blood cells.
Usually, the body makes blood cells using iron from our food. But during pregnancy, the foetus is also building its blood supply from nutrients in the mother's food, leaving less iron and other nutrients. Therefore, a balanced diet is vital for every pregnant woman as it helps them in getting the required nutrients.
What Makes Eating Challenging During Pregnancy?
Childbearing is tough and you need plenty of nutrients to remain on your toes not only for the nine months but the journey that starts post-delivery. What makes healthy eating tough and challenging is the nausea and food aversion that expecting women face. This happens mostly in the first trimester when you might have vomiting leaving you dehydrated and under-nourished. It might also add to constipation making it even tougher for you to eat when you are already feeling uneasy.
With the challenge that nausea puts forward, eating right and keeping yourself healthy becomes essential. Any deficiency can create a problem for you and the baby during or after delivery when the baby is born. Your intake must be a healthy diet which is also helpful in saving you from some common pregnancy issues such as heartburn, leg cramps, and even headaches.
What to Eat During Pregnancy?
It is important to eat consciously and healthily during pregnancy; you must consult your doctor about this and share your medical history as it will be helpful. Your doctor will guide you regarding the diet that is best for you keeping in mind your health factors. However, some common healthy eatables must be included in every pregnant woman's food plan during their nine months of pregnancy. Let's read what these are!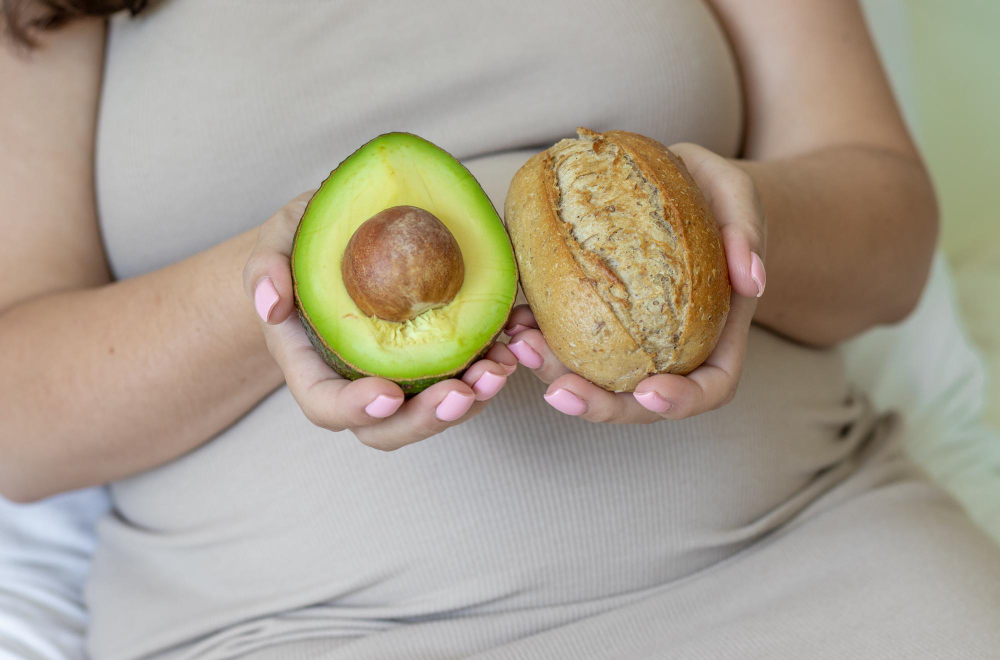 Fresh Vegetables – You must try to include all vegetables in your diet, in case you have a problem eating some, you may blend them with others and consume them. What makes vegetable consumption best in pregnancy is that they are low in calories, fat, and cholesterol and are rich in vitamins and minerals. They are a good source of fibre and include folate which is essential for foetal growth. You may consume vegetables in various forms like soup, sandwich, green salad or as you like.
Protein-Rich Food – Protein helps in keeping you active and is a much-needed nutrient for the growth of a baby. It helps in having the required weight gain and boosts the energy levels that are required by a pregnant body. It also promotes the healthy development of the baby's heart and brain. Protein-rich food includes pulses, soybean, nuts, tofu, eggs, peanut butter, beans, etc.
Whole Grains – Whole grains such as cereals, brown rice, oatmeal, cereals, whole wheat pasta, etc. are a rich source of vitamin B, iron, folic acid, and fibre. All these nutrients are highly essential during pregnancy and contribute to the healthy growth of the baby while keeping the mother fit. These are also helpful in easing constipation which is common during pregnancy.
Fresh Fruits – Fruits are a big yes during pregnancy as they are rich in nutrients, keep you hydrated, and are light on your stomach. Fruits can instantly perk up your mood and make you feel fresh and energetic. They are delicious and may be consumed whole, as juice, shakes, or smoothies.
Dairy Products – Dairy products like milk, curd, yogurt, and buttermilk are highly beneficial for both mother and the baby. They are rich in protein and calcium that are required for the healthy growth of the baby. Calcium facilitates proper bone development of the growing baby. Some women may face trouble in consuming this, especially milk during pregnancy because of nausea, you may add flavor to it and then consume it.
Keeping Hydrated – Keeping your body hydrated is very important during pregnancy as dehydration may lead to various problems including preterm labour and contractions. Constant vomiting during the first trimester may leave you dehydrated causing constipation. Drink water regularly to keep yourself hydrated, you may sometimes even consume it in the form of juice, shakes, or smoothies.
Special Diet Additions During Pregnancy by Nuskha Kitchen
Here are some of the special foods that you may add to your diet for a healthy pregnancy and child growth. Selected carefully keeping in mind the requirements of nine months and foetal growth, these herbs also help in post-delivery recovery and lactation.
Shatavari Herb Mix – Shatavari, a herb from the asparagus family helps in maintaining the hormonal balance and preparing the body for lactation post-delivery.
Shankhpushpi Brahmi Herb Mix – This herb is beneficial for women during the third to eight months of pregnancy. It helps in the brain development of the baby and keeps acidity in check. This herb mix comprises Brahmi, Mishri, Rose, Almond, Coriander seeds, Fennel seed, Walnut, Melon Seeds, Khuskhus, Foxnuts, Coconut, and of course the main ingredient Shankhpushpi.
Gulkand + Isabgol (psyllium husk) Combination – It helps ease constipation naturally by keeping the body cool without any side effects.
Oats Ladoo – Oats are rich in antioxidants, fibres, lowers bad cholesterol (LDL) without affecting the good cholesterol (HDL) and keeps the heart healthy. As these are rich in fibres, they help in regulating bowel movement, stabilising blood sugar, and soothing a queasy stomach during the first trimester of pregnancy.
Ragi Ladoo – These are ideal for the sixth to eight months of pregnancy. Made up of ragi, moong daal, almonds, fennel, coconut, makhana, and ghee, these are rich in iron, fibre, and calcium. These ingredients are known for balancing and keeping the body temperature in check by balancing the Taseer.
Dana Methi Ladoo – These are given by the end of pregnancy to help with sluggish metabolism and natural delivery.
Other beneficial food includes coconut ladoo, amla candy, and amla murabba. In the end, it all depends on what suits you during your pregnancy tenure. All you got to do is ensure that you are eating fresh and healthy food. Stay healthy and hydrated!